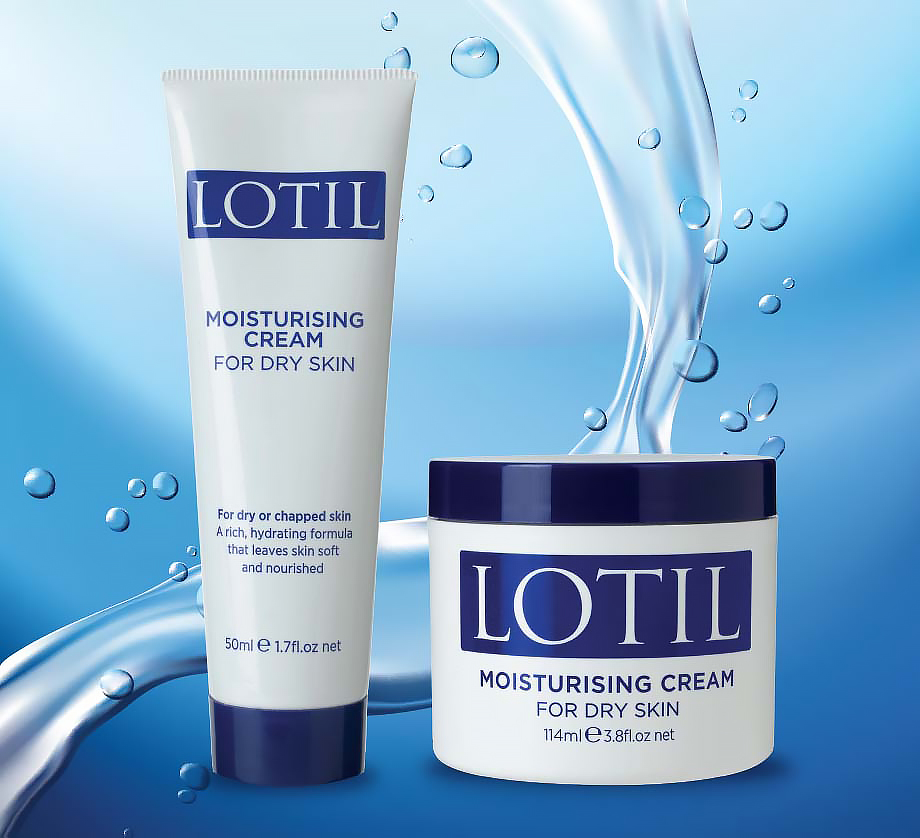 Lotil moisturising cream has been tried and trusted for over 100 years, gently rehydrating dry skin, aiding moisture retention, and providing maximum protection against environmental and climatic conditions. Containing powerful emollients, it rapidly rehydrates the skin, without leaving a greasy residue. Its deeply hydrating formula quickly penetrates the skin, and is preventative and curative, all for a low-cost. OK! Magazine has described Lotil as being 'a skin saviour that doesn't break the bank'.
Not only does Lotil help protect your skin from the elements, but it also contains anti-bacterial and antiseptic properties that provide effective long-lasting barriers against germs, whilst fighting any infection. Whether you're a sports, gardening or arts and crafts enthusiast, with the potential of being more susceptible to the likes of chilblains, cracks, cuts, chapped, dehydrated and broken skin, Lotil protects your skin and provides maximum moisture.
Find your complete, simple, all-in-one skin care and skin relief package in Lotil's four handy sizes. Lotil has you covered, whether you're on the go with your favourite handbag, travelling across countries with hand-luggage, working from the office or relaxing at home, there's a Lotil moisturising cream size appropriate for all occasions – ensuring you get your moisture-fix wherever you are.
Help keep all areas of your body feeling smooth and moisturised, leaving your skin in the best possible condition. Lotil is known as solution skincare for problem skin and is ideal for use by diabetics who suffer from dry skin conditions. It can also be used to combat both psoriasis and eczema symptoms.
Discover the Lotil cream range, from lip care with added SPF, to nourishing foot cream with aloe vera extract, you'll be sure to find the correct cream solution for you. Lotil is available to purchase from the likes of Lloyds Pharmacy and Boots.
Contact us for more information…